ABOUT TATERA
BORN IN KUWAIT. MADE FOR THE WORLD.
TATERA is more than an iconic home fragrance brand. Leading the home fragrance category in Kuwait and the GCC, it is an elegant philosophy of home design that stimulates your senses and accentuates your private space with its unique artistic flair.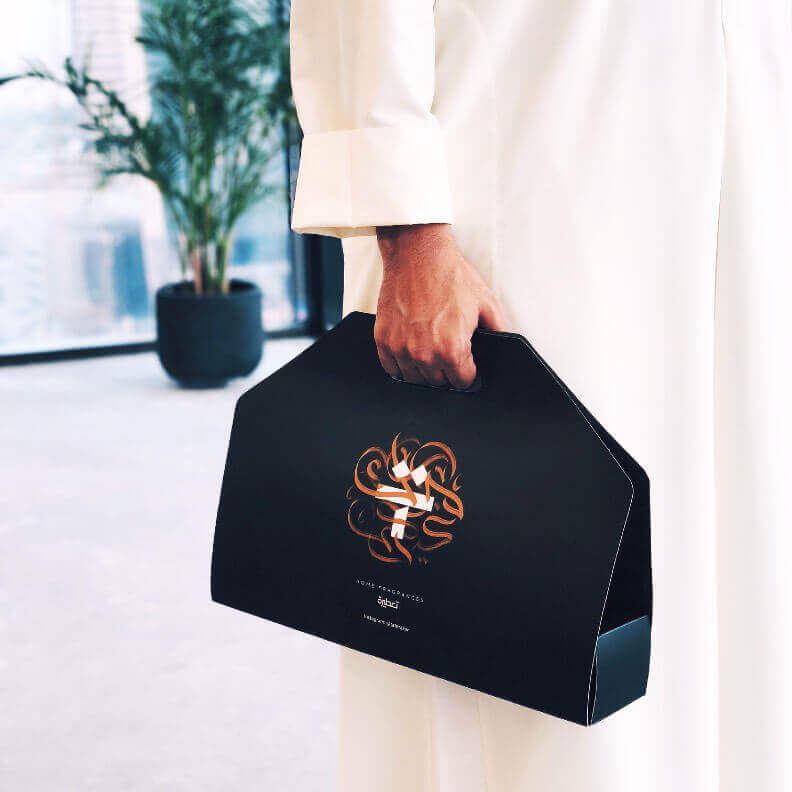 " THE LEADING HOME FRAGRANCE IN KUWAIT AND THE GCC. "
" Our vision "
a Tatera Marash in every home.
TRANSLATING BEAUT INTO BRANDING
TATERA's brand identity is a reflection of its philosophy. Based on a minimalist design approach,its bold and elegant visual language is unique to the brand and instantly recognizable. The logo and typography brings together the aesthetics of both English and Arabic lettering, while the color scheme was carefully selected to contrast with the rich colors of the product itself.The goal of the visual branding was to let the beauty of the product speak for itself. The bottle designs were also chosen to be handy, easy to use and a pleasure to hold.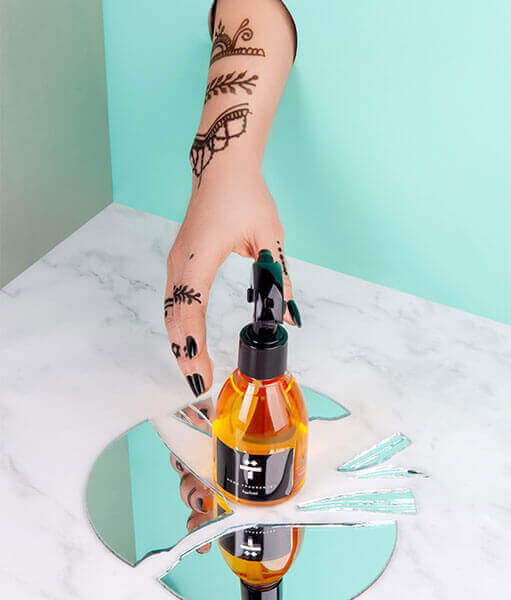 THE ORIGIN OF TATERA
Founded in February 2018, the journey of TATERA began with a vision of transforming your home into a fashion statement. Believing that a home should be an expression of the personality of its resident, TATERA created an entirely new category unique to the GCC. The era of curated collections of home fragrances had begun. To date, the brand has a presence across 40 geographical locations across the GCC, with an eye on future growth and further expansion across the region and beyond.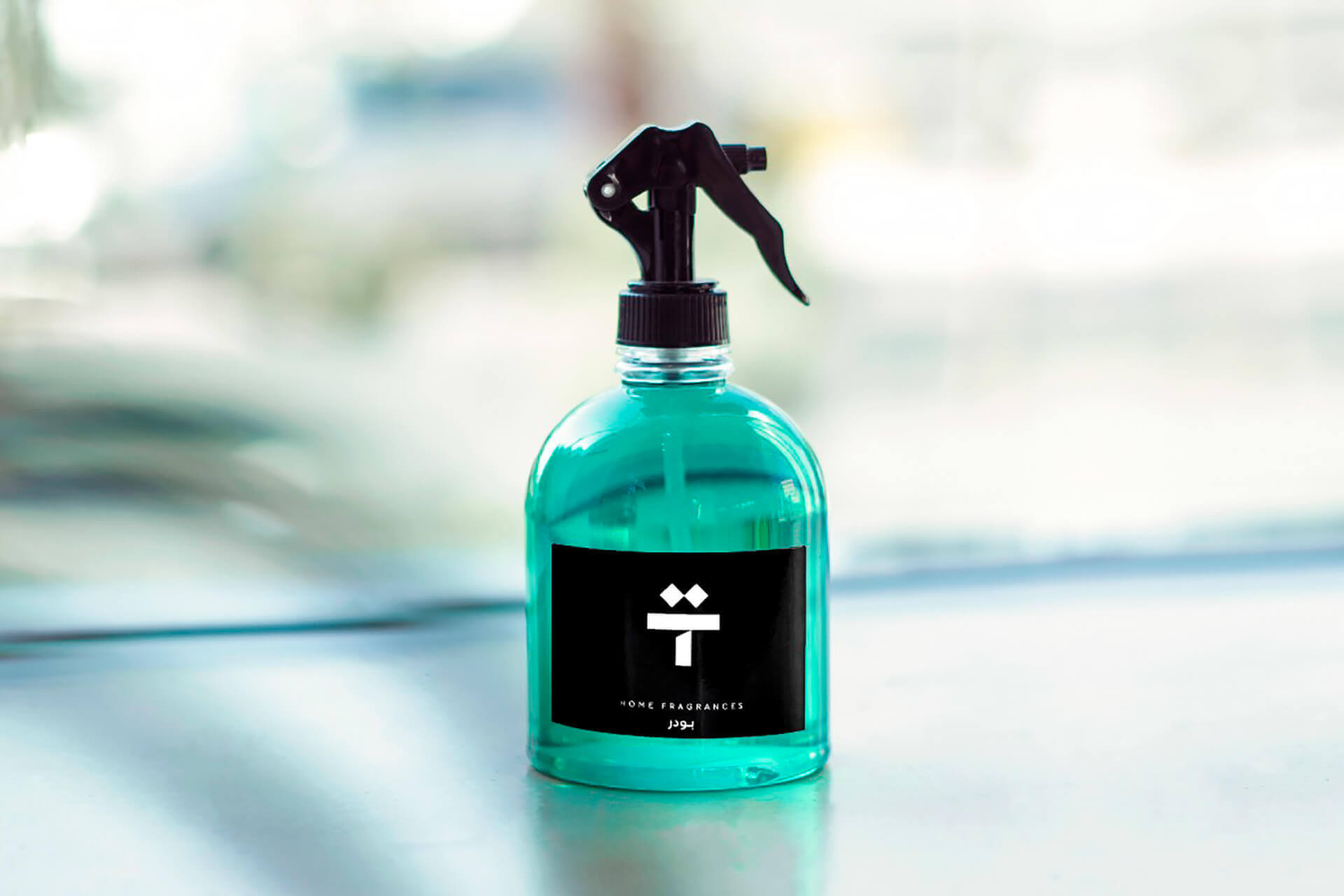 TRANSFORMING FRAGRANCE INTO ART
The core idea of TATERA is how fragrance can imbue a space with a unique personality and emotion. In essence, fragrance can be the artistic 'soul' of a home, transforming a home interior into a rich multi-sensory experience.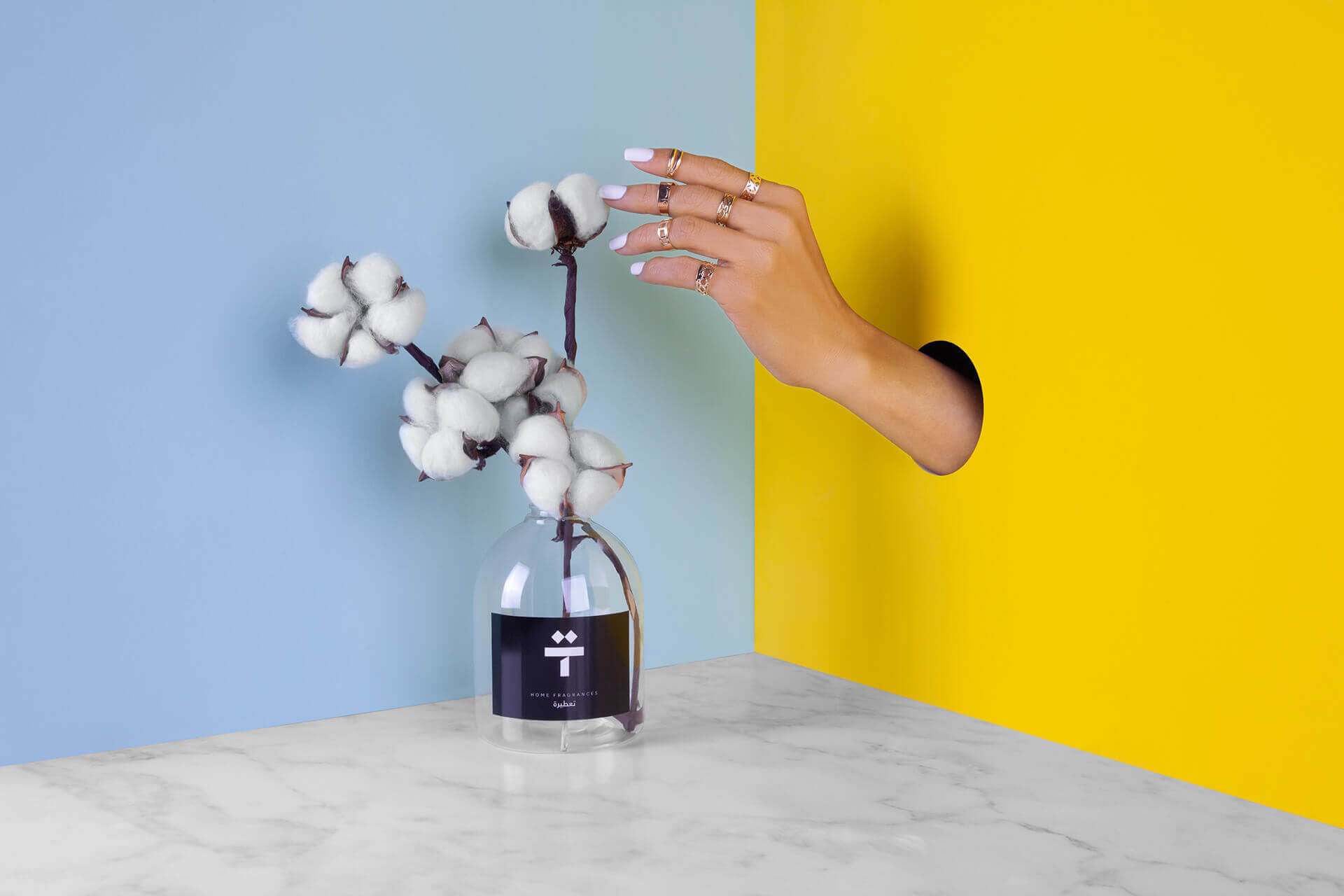 A SUCCESS STORY
Beginning with an exclusive collection of ten colorful Marashs, the TATERA brand spread like wildfire, selling more than 1 million Marashs in its first year. Today, TATERA has more than a hundred employees across the GCC. Famous for its quality products, rich fragrances and iconic designs, it was also the first rand to bring a new innovation to market: the colored Marash. TATERA quickly built its reputation as a leading designer brand in the region, inspiring many other brands to follow its trail.